Camera obscura
Camera obscura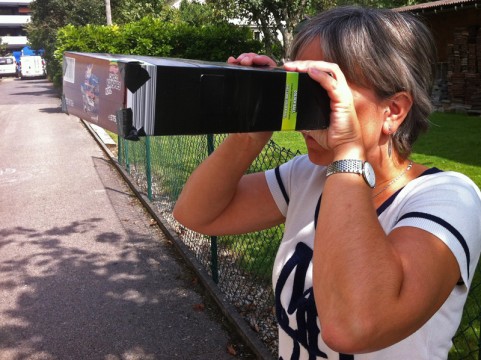 The camera obscura is the ancestor of the photographic camera and uses the same optical principle. Before the invention of photography, some painters like Canaletto in Vense in the 18th century used this technique. It is also likely that Vermeer in the 17th century used as well a camera obscura for some of his paintings.
The camera obscura is a black box with a hole to let light in. This allows the image of a landscape or object to be projected onto a flat screen (wall, canvas). It is then easy for a painter, by placing himself inside, to copy the scene very faithfully with all the details and perspectives.
The image is reproduced upside down because the light rays are straight and cross each other through the hole. The same phenomenon can be found in any camera or simply in our eye. In the latter case, it is our brain that interprets the image so that we perceive it right side up!

This project was developped for the magazine 'Campus Junior' of the University of Geneva.