La plate-forme collaborative de bricolages scientifiques et pédagogiques
Chemical battery
Chemical battery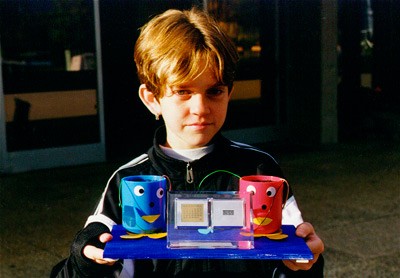 Making a battery helps to understand how a chemical reaction can produce electricity. It shows also that in a battery there is no real stock of electricity, but the chemical products needed to generate some.

It is important to understand how batteries work as they are more and more used in our daily life (mobile phones, mp3 players, pads, etc.).

Even if the battery of this DIYs project is 'environment friendly', those generally used are highly polluting and produce electricity at a cost of CHF 250. - per kilowatt-hour instead of CHF 0.20 for the electricty coming from our mains ! It is therefore highly advisable to replace disposable batteries with rechargeable ones.