Amazon rainforest in a bottle
Amazon rainforest in a bottle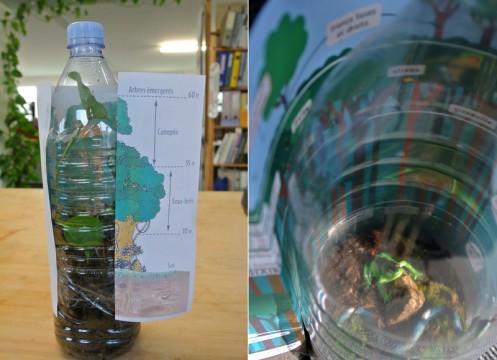 This project creates a micro-climate in a PET bottle that mimics the functioning of a rainforest.
It is a kind of terrarium that, if you are lucky, is self-sufficient and runs on its own cycle.
An Englishman, Mr Latimer, was had this chance and his terrarium, enclosed in a large glass bottle, has survived since 1964 with no external input except light (info here)
This project was developped for the magazine 'Campus Junior' of the University of Geneva.