Survival Kit
Survival Kit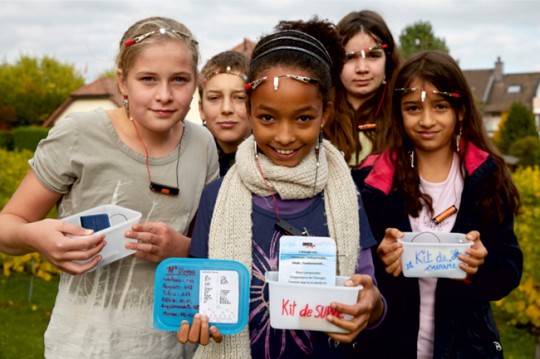 This project is a good way to think about the essential elements we would need if we were lost in the wild. It helps us understand that energy is essential to our existence. Indeed, it is thanks to energy that we can meet our basic needs for food, heat, light and communication.

The elements of this kit are just proposals and can be modified. For a better understanding, it is interesting to propose elements that have to be assembled and combined to work. It is also fun to find several uses for the same item so it's a bit like a 'Swiss Army knife.

This project is ideal for use at a camp or on a nature trip. It is important that children understand that this is primarily a Robinson Crusoe game.

04.08.2016 : Martin


Les enfants du passeport vacances de Rolles ont également réalisé des kits de survie avec un grand plasisir. source : http://www.passeport-vacances-rolle.ch/2016/01/26/fabrication-dun-kit-de-survie-solaire/

View more

18.12.2015 : Martin


La réalisation du kit de survie a été très appréciée par les enfants du passeport-vacances de Morges. Voici quelques photographies que l'on peut retrouver sur leur site : source : http://www.pv-morges.ch/photo/index.php?rep=Photos%202015&page=10

View more