A disc to predict week days
A disc to predict week days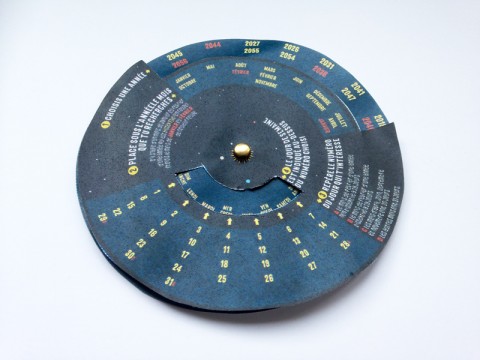 With this 'magic disc', it is possible to know in advance the days of the week of all dates until 2055!


So it is possible to check the days of the week of your birthdays or of public holidays.


Leap years (February with 29 days instead of 28) have been taken into account.
This project was developped for the magazine 'Campus Junior' of the University of Geneva.