Contour lines
Contour lines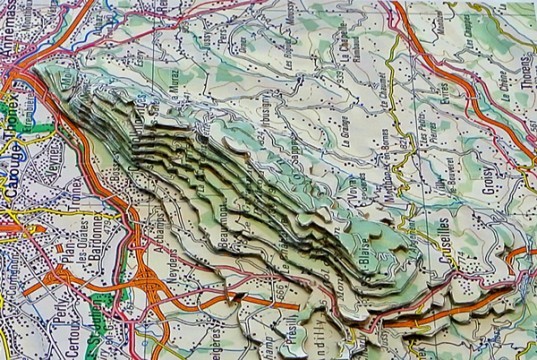 Contour lines are used to indicate height differences on a two-dimensional map. To better understand how they work, it is possible to construct a relief map based on the information given by these contours.
Our project goal si to build relief map of the Salève mountain, a French mountain nicknamed the 'balcony of Geneva'. It is of course possible to proceed in the same way with other maps and other places.
This project was developped for the magazine 'Campus Junior' of the University of Geneva.