A glass to see in reverse
A glass to see in reverse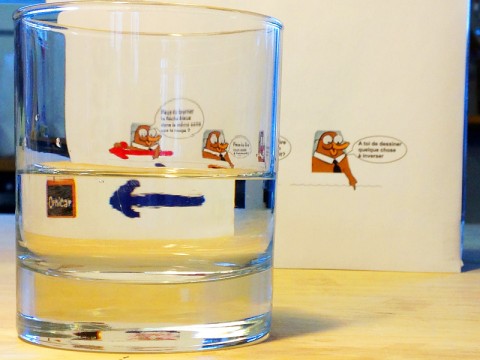 As soon as a ray of light changes from a transparent medium to another, for example from air to water or from air to glass, its path is deviated, because these materials do not scatter light in the same way.
This principle is used to focus light in a magnifying glass or to make lenses for cameras or telescopes.
This project is a fun way to experiment with this phenomenon by inverting an image through a glass filled with water.
This project was developped for the magazine 'Campus Junior' of the University of Geneva.