Compressed air rocket
Compressed air rocket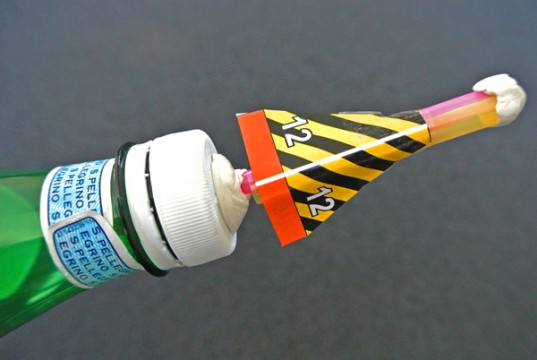 This project presents a way of building a small compressed air rocket with very simple materials.
The air inside the bottle is compressed, creating pressure. The air under pressure is expelled through the straw of the bottle and comes to a stop in the rocket which is thus set in motion. The phenomenon stops when the air pressure in the rocket is equal to that of the ambient air.
This experiment uses Newton's 3rd law: For every action, there is an equal and opposite reaction: the action is always equal to the reaction; in this case the action of the air expelled at the back of the rocket is equal to the reaction of the rocket moving in the opposite direction.
This project was developped for the magazine 'Campus Junior' of the University of Geneva.