La plate-forme collaborative de bricolages scientifiques et pédagogiques
Catapult
Catapult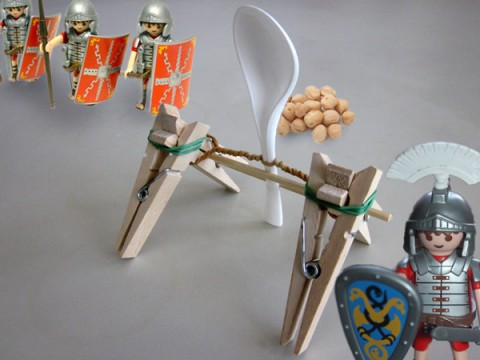 This is a simple catapult model built with some very common objects.
This weapon of war was used in Greek and Roman Antiquity as well as in the Middle Ages. It could launch heavy stone bolders through a system of spring and without explosives.
This DIYs project is a good way to introduce children to history and mechanics.