La plate-forme collaborative de bricolages scientifiques et pédagogiques
Educated monkey
Educated monkey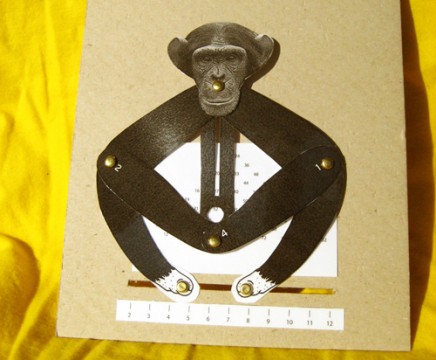 Inspired by an American tin toy of around 1916, this educated monkey performs multiplications without any mistake.
His feet show the two numbers to multiply and a hole above his hands shows the correct result.
The mechanism of this DIYs project is very interesting and can be studied and discussed.