La plate-forme collaborative de bricolages scientifiques et pédagogiques
Anti-monster flash light & buzzer
Anti-monster flash light & buzzer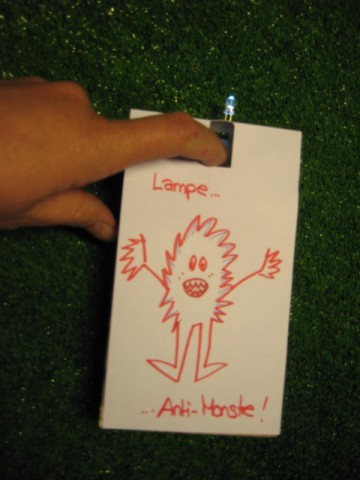 Building this very special Anti-monster flash light & buzzer is a nice way to experiment an electrical circuit a bit more complex than the usual battery/bulb/switch one.
| | |
| --- | --- |
| | Beware that once completed, this is a very noisy device... |
This DIYs project uses a very energy efficient LED (light emitting diode) that has also a very long lifetime. Household light bulbs using this technology are now on the market and might replace one day fluorescent light bulbs.