La plate-forme collaborative de bricolages scientifiques et pédagogiques
Trammel of Archimedes - ellipsograph
Trammel of Archimedes - ellipsograph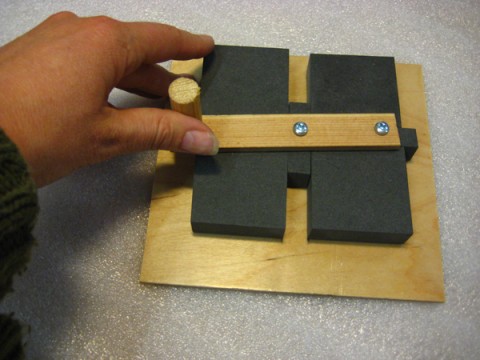 The trammel of Archimedes is a very amusing and ingenious device which can easily draw an ellipse.
The movement of this device is extremely interesting to observe: two short bars perform some back and forth movements in two perpendicular guides. They are both connected to the same bar which moves above the device. Each point of this bar draws an ellipse.
This device does nothing more, that's why it's called a "do-nothing".