Solar flashlight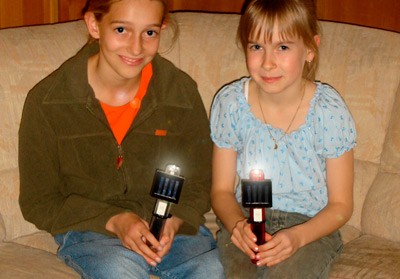 Building a solar torch (flashlight) helps to understand how it is possible to store the energy of the Sun and use it later at night.

photovoltaic cells transform the energy of the sun in electricity that can be stored in a rechargeable battery. Photovoltaic cells are now widely used and can be even found on satellites.
This project is powered by a renewable energy source and also avoids the use of disposable batteries that are costly and polluting. Even so, it is important to inform children that once the rechargeable battery life has expired, it shouldn't be thrown in a normal bin but recycled.
Difficulty
Medium
Duration
2h 30min
Rating
Price
~ 15 CHF
Testimonials
2