Animated picture of the evolution of swiss glaciers
Animated picture of the evolution of swiss glaciers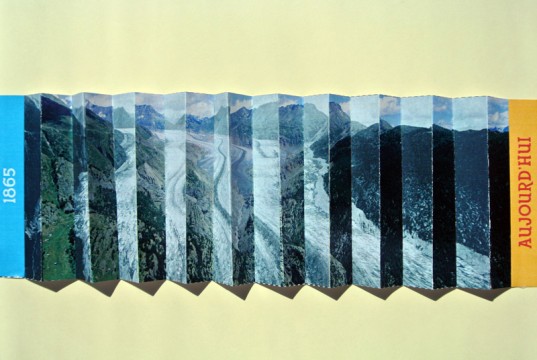 Global warming is now confirmed by almost all climate scientits. They also proved that the main cause of the earth warming is human. Our pollutions increase the greenhouse effect, which retaining a greater amount of solar heat that previously went back to space.
One of the most spectacular signs of this global warming is the melting of glaciers in the Alps.
The goal of this project is to create an image that gradually shows the disappearance of the Aletsch glacier, one of the most beautiful in Europe. This glacier is concidered a World Heritage of humanity by UNESCO, but until when?
This project was developped for the magazine 'Campus Junior' of the University of Geneva.